What Can We Help You Build?
Pricing metal buildings? American Western Steel has what you need. We offer steel buildings for residential and commercial use. Contact us today!
Need more than just a metal building? American Western Steel offers a complete turnkey package. We offer concrete, building, and erection.
Looking for a beautiful long lasting roof? American Western Steel has you covered. We offer standing seam roofs that will give your home the beauty and protection it deserves.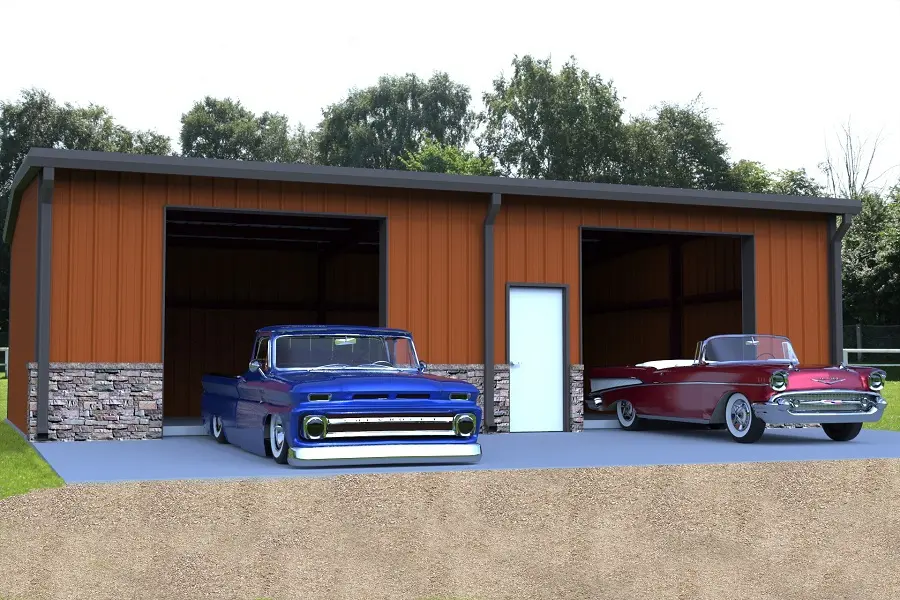 Metal buildings are the new go-to building system for their low costs and versatility. They are perfect for commercial, industrial, residential, equestrian, and mini-storage use. Contact American Western Steel today for the best metal building price.
American Western Steel offers a one-stop-shop for all of your metal building needs. We offer everything from design/engineering to the steel building to the interior build-out. Have the luxury of only dealing with one company, contact American Western Steel today!
With your home or business being your largest investment, you make sure its covered with insurance. Why not make sure its covered by a standing seam metal roof as well? American Western Steel offers standing seam metal roofs designed for beauty and protection.
American Western Steel is a certified distributor and authorized builder for NCI buildings. This privilege allows us to not only pass on discounted steel building prices to our customers, but we can also custom design any metal building. Some of our top building uses are: Commercial Warehouses, Barns, Metal Garages, Business Warehouses, Airplane Hangars, RV Storage, Horse Arenas, Barndominiums, Steel Shops, Storage Facilities,  and more. Berkeley Turnkey Steel Buildings packages include:
Building design and engineering
Permits for building
Electrical, Mechanical, Plumbing engineering
Surveying for the layout on site of the building
Building Pad & Foundation
Steel Building Erection
Installing electrical systems in the building, which include lighting, plugs, switches, gas monitors, flash detectors, and lightning protection
Give us a call today and schedule a free consultation.
What kind of area do you cover?
While we are located in Houston, our work has ranged all over the great state of Texas and all the way out to Mississippi even. If you're looking for Houston Steel Buildings just give us a call or come and see us today. Don't think that means that any other area gets left out. We've done metal buildings San Antonio, crane buildings Victoria, steel church construction all over Texas, and prefab metal structures almost all over the south. We don't like to place limitations on where you can get high quality steel buildings made. We wouldn't be the company we are proud to be if it wasn't our job to deliver prefabricated metal structures to you where you need them.
Think your project is too large?
Nonsense. Our professional team has been doing residential and commercial construction for years. We work with you right from the beginning to design and implement any kind of steel structure you need erected. Whatever you have in mind our professional design team will sit down with you and model exactly what your after. We've got all of the tools from overhead cranes to concrete erectors to get your structure built right. You're gonna want our high quality construction to make sure you get the value and satisfaction out of your Houston steel buildings.
Will I need to find multiple contractors to finish the job?
Not a chance. American Western Steel sees every project through to the end. Once you have the design planned out we'll take care of the rest. We work directly alongside several contractors so you don't have to worry about it. Every building is different and we have access to any specifications you're looking for. Anything from electric, plumbing, flooring, accessories, you name it, we'll get it taken care of. After our work is done you'll be standing in awe looking at your turnkey building. That's the American Western Steel guarantee for Houston steel buildings and for any city where we are needed.
We specialize in turnkey steel building construction. Serving Houston, Texas and Surrounding cities, we go above and beyond to provide an excellent construction product on time and on budget. 
VISIT US
Come check us out. We are available Mon-Fri 8-5 for free consultations. 
5750 N Sam Houston PKWY E
# 512
Houston, Texas 77032
EMAIL US
Fill out our contact form today with you project information. Or email us directly at: