What Can We Help You Build?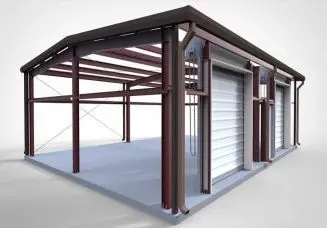 Prefab Metal Building Kits
AWS offers a wide variety of metal building kits, each can be custom designed to your specifications.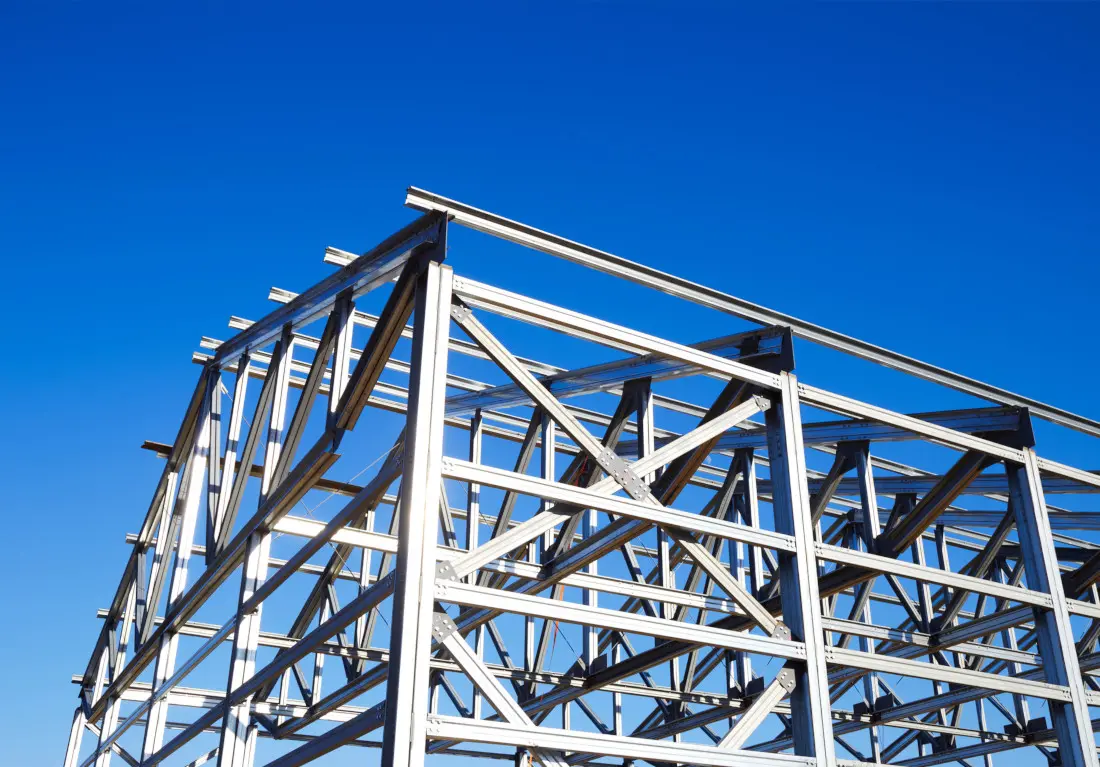 Structural Steel Buildings
No matter the size of your building, AWS can value engineer the right building for you.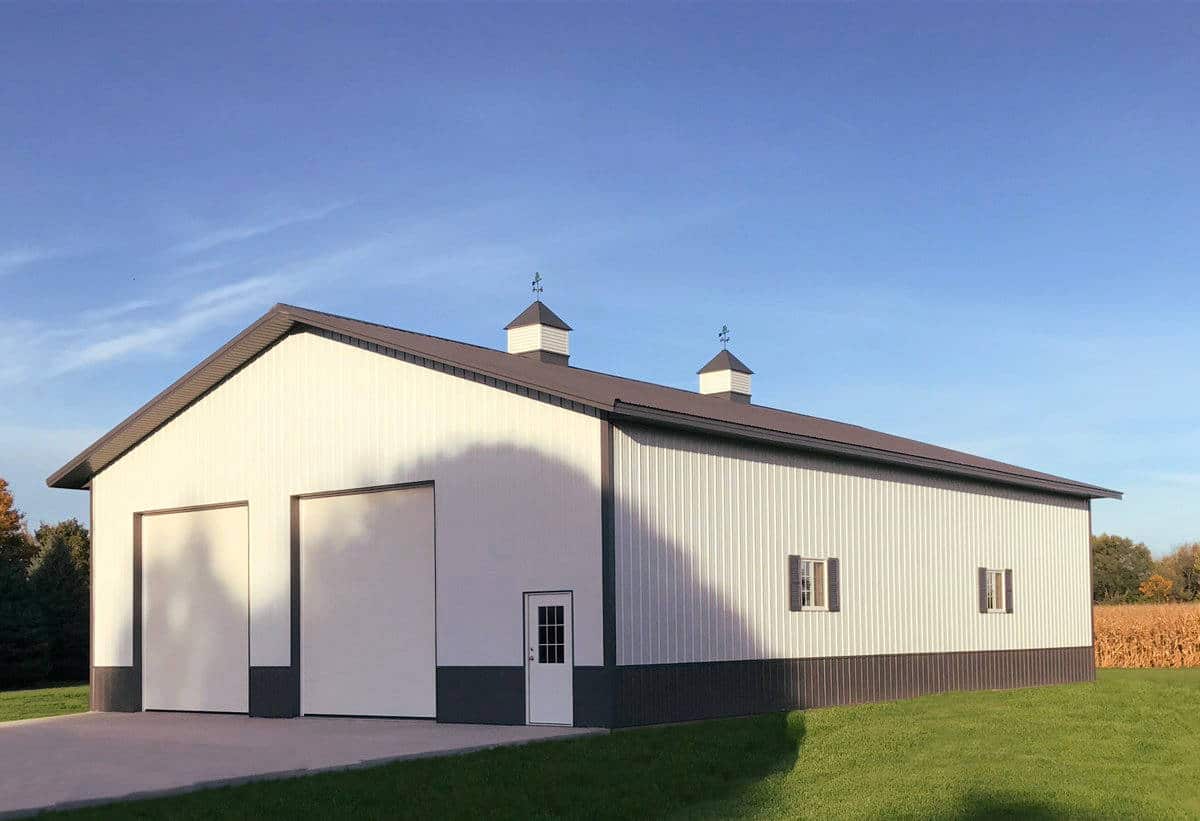 Turnkey Steel Buildings
We offer turnkey services from design to construction, we do it all and hand you the keys when completed. 
Crane Building Solutions
Looking for a crane building? We have you covered by providing the building and crane system for you.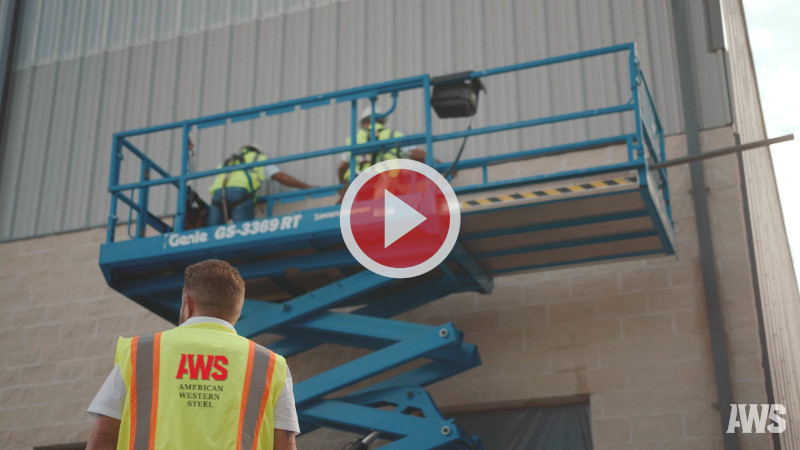 Houston Metal Building Kits and Turnkey Construction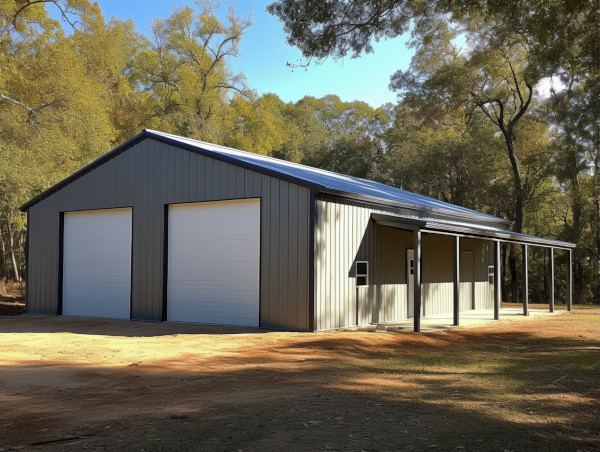 Tired of subjecting your valuable vehicles and equipment to Houston's unpredictable weather? Your search ends with American Western Steel, your reliable ally for top-tier metal garages in Houston. We've experienced the unique challenges posed by Houston's climate, and we're dedicated to furnishing you with robust, customizable, and budget-friendly solutions. Our comprehensive metal building garage construction services span the expansive city of Houston, offering turnkey solutions that cater to your needs.
Safeguard your investments, elevate your property's value, and enjoy unmatched peace of mind with our exceptional Houston metal garages. Boasting a legacy of excellence, a steadfast commitment to quality, and an unwavering dedication to our local community, American Western Steel stands by your side in crafting functional, enduring, and visually appealing metal garages right here in the heart of Houston.
Presenting American Western Steel: Your Gateway to Exceptional Houston Barndominium Living!
Are you envisioning an exceptional, spacious, and budget-friendly home that embodies the true essence of Houston living? Your search ends with American Western Steel, the foremost destination for stunning Houston barndominiums. Merging rustic allure with contemporary comfort, our barndominiums redefine your perception of home.
Unrivaled Flexibility: Our Houston Metal Homes seamlessly unite a functional living space with a versatile workspace, delivering the best of both worlds.
Embark on a journey of boundless prospects with our Houston barndominiums. Discover a residence that reflects your uniqueness, accommodates your aspirations, and captures the very spirit of Houston living. At American Western Steel, we're not merely constructing buildings – we're crafting sanctuaries where cherished memories take shape and ambitions find a home.
Explore Excellence through American Western Steel's Houston Metal Building Kits and Comprehensive Turnkey Construction Services!
Are you prepared to seize control of your construction endeavor while capitalizing on the proficiency of experienced experts? Your search concludes here at American Western Steel, your ultimate stop for superior Houston metal building kits and all-encompassing turnkey construction resolutions. With us, you're not merely erecting buildings – you're molding your vision with meticulousness and distinction.
Enhance Your Building Experience with American Western Steel:
From kit commencement to finalization, American Western Steel stands by your side in the pursuit of excellence. Whether you're a seasoned DIY aficionado or seeking comprehensive turnkey resolutions, our aid is at your disposal throughout your journey. Through our Houston steel building kits and adept services, you're not simply fabricating structures – you're forging enduring legacies.
In the rapidly evolving landscape of modern construction, metal buildings have emerged as a cost-effective and versatile solution for various applications including commercial, industrial, residential, equestrian, and mini-storage purposes. American Western Steel takes the lead in harnessing the potential of metal building systems to create tailored, high-quality structures. Our meticulously designed buildings break free from budget constraints, offering customization to accommodate expansion, habitation, or secure storage needs. What sets us apart is our fusion of quality and affordability, providing competitive metal building prices without compromising craftsmanship. Embark on your journey towards a resilient and visionary future by scheduling a consultation with American Western Steel, your partner in turning possibilities into tangible realities with our Houston Steel Buildings.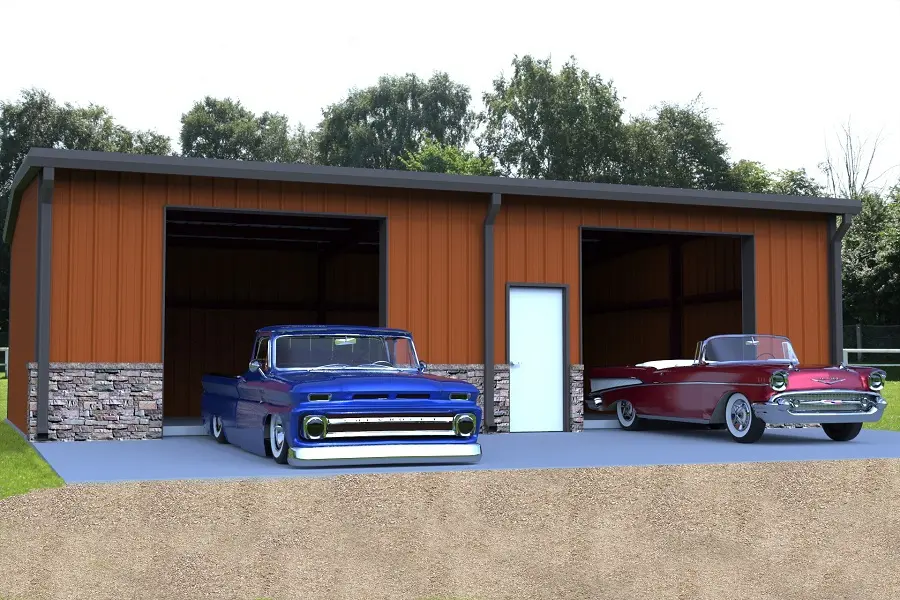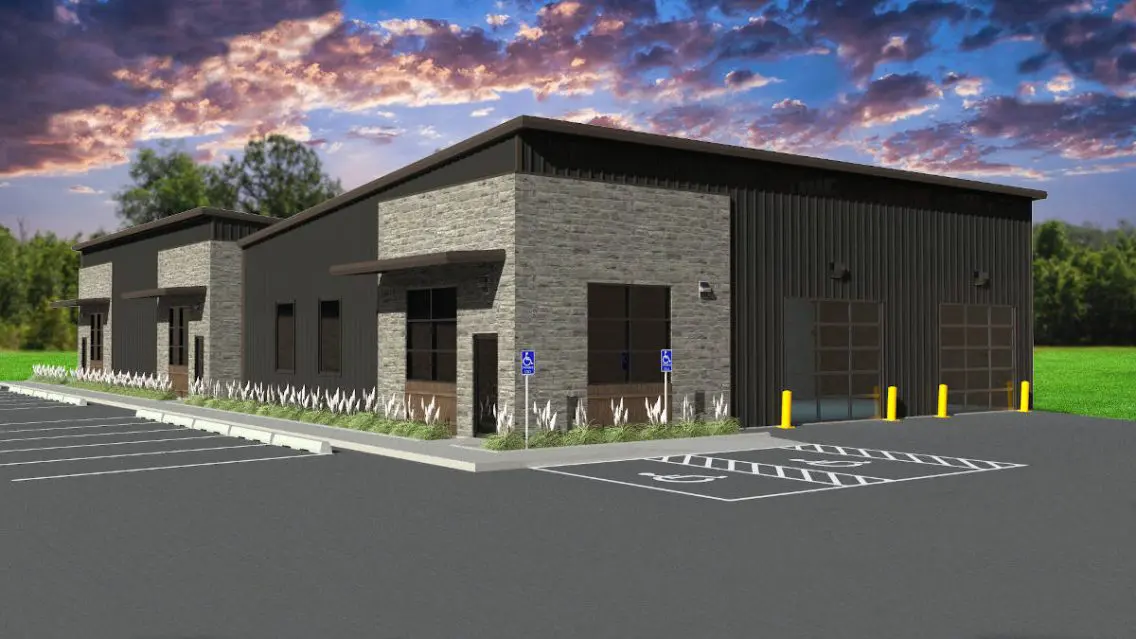 American Western Steel – Your Trusted Partner for Turnkey Metal Building Construction!
At American Western Steel, we take pride in being your ultimate one-stop-shop for turnkey metal building construction in Houston. From navigating the intricate permitting process to crafting solid concrete foundations, and from precision engineering to seamless erection services, we handle every step of the journey. Our comprehensive approach ensures that you can sit back and watch your project come to life without the hassle of coordinating multiple contractors. With American Western Steel, your vision is not just built – it's meticulously crafted, from the ground up.
We'd love to hear about your next project!
Commercial Steel Buildings Houston TX
Is your company looking to design and build steel buildings in Houston TX? Then you have come to the right place! If you have an industrial business, you may also be in need of constructing a crane building on your property. Unlike most steel crane construction contractors in Houston Texas area, we are a one-stop shop for all of your steel building needs including overhead cranes and metal building related products. Many times, commercial steel building contractors sub out the construction of the steel building or additions such as the installation of an overhead crane to a separate vendors. At Steel Buildings of Houston, you won't have to work with any other companies. You can depend on us to handle the entire project from start to finish including overhead crane construction and implementation.
Many times the need for a large steel building is needed for businesses that perform continuous lifting, loading, and stacking of heavy materials. If you have this type of business, you may be a good fit for a commercial steel building with an in-house overhead crane. As one of the few Houston companies that provide comprehensive overhead crane construction and installation, Houston Steel Buildings is the best Houston crane building designer and installation team for your commercial steel building project.
Metal Buildings
Commercial steel buildings require complex planning. Houston commercial engineering services should only be designed and implemented by seasoned Houston steel building contractors. With many years of experience in the steel building industry, we can manage that.
When dealing with Houston crane buildings, one has to consider the crane itself is a complex piece of equipment consisting of has of Runaway Beams, Sister Support, Stops and Bumpers, the Crane, Trolley, Hoist, and rails.
When building a metal building in Houston, it is essential that you chose a company such as Steel Buildings of Houston that has the experience with all the intricate components of the design, engineering and related services such as overhead cranes and other functional aspects of your commercial steel building project.
As a turnkey prefabricated building contractor, we provide everything from the ground up. We provide civil engineering services for our commercial clients, as well as land clearing and dirt work. We provide the building, erection and Houston Roofing services. When required, we even provide complete interior build -outs.
Common Metal Building Questions
If you have an idea of what you need and where to put it, there are a few things you can do to prepare for the install. Firstly, call your local county officials and talk with the zoning officers. You can check for important things like flood plains, specified setbacks, or variances. If there are load requirements, you can learn those as well. Secondly, contact your homeowner's association to see if any restrictions or limitations apply. There may be written rules concerning the size or color of the structure. Thirdly, lock down some personal figures in terms of your budget, size of building needed, amount of time you can allow for construction, and condition of the land being affected. Finally, you can reach out to Houston Steel Building Contractors and get specific details on steel prices, as well as answers to any questions you may have.
It can be tempting to punch in a dimension on a website; and go with the cheapest cost. But there are actually large varieties in quality and specifics with steel buildings. Something as simple as paint quality can make all the difference in the world. If the coating system is not guaranteed or reputable, it can cost you over time. Some companies use inferior parts, including zinc fasteners, 29-gauge wall panels, and often without a warranty.  This may all be cheaper, but it will not last, and may cost you much more to repair later! When you search Metal Buildings Houston, you will see many options. Our company uses high quality materials and attaches paint and structural warranties.  Important choices, like pre-galvanized framing and rust proof fasteners, along with factored welding, are signs of a quality product.
If you read the above paragraph, then you know the answer to that.  Price can be deceptive; along with weight and steel thickness. These numbers look good on paper, but they don't mean the quality is worth your hard earned investment. There are a good many ways to reduce the cost of a quality building, but giving in on quality materials or design is not the right way to save. Sometimes the delivered price looks great, but the on-site costs can quickly change the bill. In some cases, welders have to be hired, missing parts have to be replaced, or other time consuming and cost raising issues may ruin the experience.
Not all steel is the same. And even if steel is heavier or thicker, that doesn't guarantee the best quality. Four elements contribute to the durability of steel: gauge, strength, spacing and rib height.  In addition, a certain level of flexibility is important to durability. This "deflection" is specially designed by engineers to adjust and hold up under a load. Our service team can inform you about the combination of elements used in our steel buildings.  Finding the right combination is key to a building that will stand for years to come.
You will not, necessarily, need an architect. Structural engineers working at steel building companies design most of the steel buildings sold today.  In other words, we can present options to you designed by engineers. If you want a variation to a standard plan, there is a good chance our specialists can incorporate that without you needing to hire an architect. If the structure has multi-levels or complex design elements, an architect may be needed.  Note: those custom designed plans are usually quite expensive. We try to accommodate your needs through our experience to eliminate that cost.  Another option is to do some online designing via web sites. These tools help you visualize what you want and can help our project managers to meet your needs quickly and completely.
People with even basic knowledge of building and construction are able to put together pre-engineered metal buildings quite easily. On smaller projects, you will have little issues, if you follow the included guidelines and instructions. For projects that have a width of 80 feet or more, a professional team is highly recommended. The time saved and secure construction will easily outweigh any costs incurred.  Again, with smaller projects, instructions will include drawings, parts numbered, and extensive labeling. The tools needed will find within the scope and budget of most people.  The reality is: anyone with patience and commitment to following the steps, can construct a steel building! But if you need help, we hope you don't hesitate to call.
We Provide High Quality Steel Construction
American Western Steel is a certified distributor and authorized builder for NCI buildings. This privilege allows us to not only pass on discounted steel building prices to our customers, but we can also custom design any metal building. Some of our top building uses are: Commercial Warehouses, Barns, Metal Garages, Business Warehouses, Airplane Hangars, RV Storage, Horse Arenas, Barndominiums, Steel Shops, Storage Facilities,  and more. AWS Turnkey Steel Buildings packages include:
Building design and engineering
Permits for building
Electrical, Mechanical, Plumbing engineering
Surveying for the layout on site of the building
Building Pad & Foundation
Steel Building Erection
Installing electrical systems in the building, which include lighting, plugs, switches, gas monitors, flash detectors, and lightning protection
Give us a call today and schedule a free consultation.
What kind of area do you cover?
While we are located in Houston, our work has ranged all over the great state of Texas. If you're looking for Houston Steel Buildings just give us a call or come and see us today. We provide quality metal buildings in Houston, San Antonio, Austin, Dallas, and Victoria. We wouldn't be the company we are proud to be if we didn't deliver prefabricated metal buildings to you where you need them.
Think your project is too large?
Nonsense. Our professional team has been doing residential and commercial construction for years. We work with you right from the beginning to design and implement any kind of steel structure you need erected. Whatever you have in mind our professional design team will sit down with you and model exactly what you're after. We've got all of the tools from overhead cranes to concrete erectors to get your structure built right. You're gonna want our high quality construction to make sure you get the value and satisfaction out of your Houston steel buildings.
Will I need to find multiple contractors to finish the job?
Not a chance. American Western Steel sees every project through to the end. Once you have the design planned out we'll take care of the rest. We work directly alongside several contractors so you don't have to worry about it. Every building is different and we have access to any specifications you're looking for. Anything from electric, plumbing, flooring, accessories, you name it, we'll get it taken care of. After our work is done you'll be standing in awe looking at your turnkey building. That's the American Western Steel guarantee for Houston steel buildings and for any city where we are needed.
The Houston Metal building Construction Process
Metal building construction is the process of erecting pre-engineered metal structures for a variety of purposes, such as warehouses, factories, shopping centers and churches. These buildings are manufactured off-site in a factory and then assembled at the desired location. The process of metal building construction involves several steps which must be completed in an organized fashion for the structure to be safe and secure.
The first step in the Houston metal building construction process is selecting the appropriate building size and design for the intended purpose of the structure. Professional consultants may be hired to help with this process to ensure that the correct size and design are chosen. Once the proper building size and design have been determined, the components required for the structure must be ordered from the manufacturer and delivered to the job site.
The second step in the metal building construction process is to prepare the job site for the erection of the building. This requires excavation, grading, and installation of concrete footers and foundations. Once the necessary site preparation has been accomplished, the components for the building can be unloaded and brought to the job site.
The third step in the steel building construction process is to assemble the frame of the structure. This typically begins with attaching the base rails and columns. The remaining components of the frame, such as rafters, girts and purlins, are then placed in position and bolted together. Any additional components, such as insulation and trim pieces, may also be attached at this time.
The fourth step in the metal building construction process is to add the exterior and interior walls. This typically involves attaching sheet metal, siding or other types of cladding to the frame and securing it with fasteners. Interior walls may also be added if desired.
The fifth step in the metal building construction process is to install the roof. This involves placing the prefabricated roof panels on the frame and then attaching them with screws and clips. Any additional components, such as insulation and flashing, must also be added at this time.
The final step in the steel building construction process is to add the necessary doors and windows. Prefabricated doors and windows are typically used and they are simply secured in place with screws once they have arrived at the job site. Once all of the components have been installed and secured, the building is ready to be used.
Metal building construction is a complex process which requires a significant amount of planning, coordination and skilled labor. It is important to work with experienced professionals who can ensure that the project is completed safely and according to the specifications. Contact our team today to start working with professional steel building construction experts.