What Can We Help You Lift?
Our Products and Services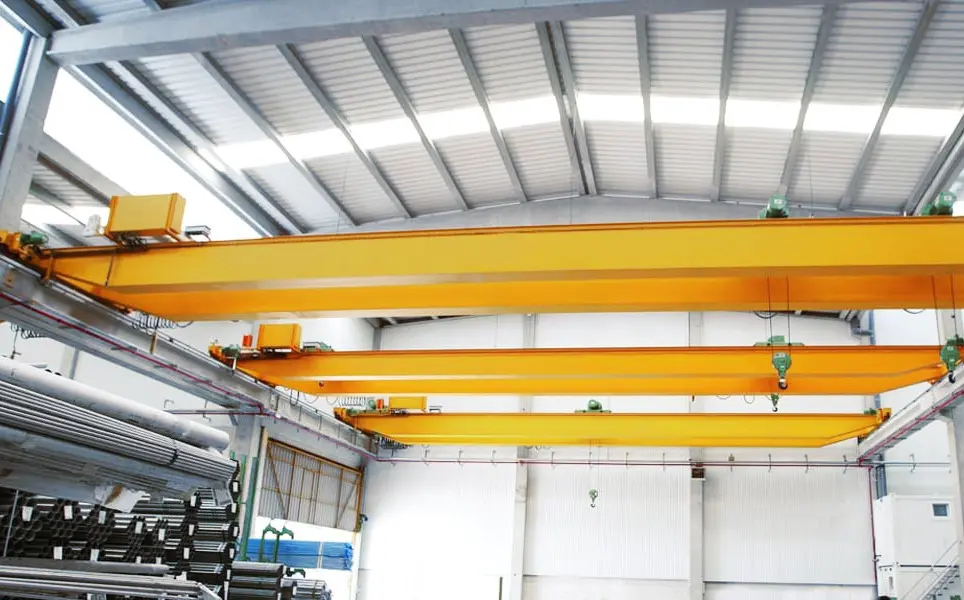 We provide Engineered Bridge Cranes for Austin, Texas. Whether you are looking for underhung bridge cranes or top rail running systems, we have what you need. Whatever your cranes need may be, we can handle the job. We even offer metal buildings to accommodate your crane system. We carry independent bridge crane systems as well as crane rail systems. We have single girder systems and double girder systems for heavy duty use. Contact our team today for a free consultation.
When it comes to Gantry Cranes in Austin, TX, we have what you need. From double to single girder systems, we help you design the exact gantry crane system that fits your needs. Our freestanding steel column systems are ideal for indoor and outdoor use. As stand alone systems, gantry cranes are perfect for any location. If you are looking to add a gantry crane to your business, contact our team today for a free consultation.
If you are not in the market for a full crane system, then Jib Cranes are the perfect solution. Easy to install and capable of moving heavy loads, our jib cranes systems can be engineered for your exact use. Our systems range from stand alone systems to column mounted systems to everything in-between.  Jib cranes are perfect for maximizing space while still getting the job done. Our jib cranes systems can carry from 100 pounds to over 30,000 pounds. Contact our team today for a free consultation. 
Common Overhead Crane Questions
There are many different types of overhead crane systems. We carry bridge cranes, gantry cranes, and jib cranes. Depending on the end use, our team can fit you for the right crane system.
Our overhead cranes are generally used in commercial industries. Our Austin crane clients move everything from heavy pipe to vehicles. Overhead crane systems can carry just about anything.
Yes, we are Austin's largest overhead crane provider. We serve Austin and surrounding cities. In addition, we also install and service overhead cranes.
Yes, we are the top Austin overhead crane repair company. Our technicians are highly trained at repairing and serving all crane systems.