What Can We Help You Build?
Here at American Western Steel, we design, engineer, and sell only the highest quality steel buildings. We provide our customers with the assurance of durability, longevity and customer satisfaction that could only be expected from the leading steel construction company in Texas. American Western Steel is proud to belong to NCI's Network of companies. As a member of this metal construction power house, American Western Steel offers our customers only the best quality prefabricated metal buildings on a daily basis. In addition, with our extensive experience with construction in San Antonio, we know and understand the San Antonio Building Codes for steel building construction. 
Steel Building Contractors
When it comes to steel buildings in San Antonio, you will not find a better metal building contractor than American Western Steel. We are dedicated to providing the highest quality construction for steel buildings in Texas. We offer our clients a turnkey package. American Western Steel handles every step in the construction process. We provide everything from design/engineering, to site work, to the erection of your metal building. We are a one-stop-shop for steel building kits. 
American Western Steel also provide heavy equipment ready metal buildings. We provide buildings engineered to occupy cranes of all sizes. If your business needs a crane building, we are the right company for the job. We design and engineer steel buildings to accompany independent crane rail systems or to occupy rail systems built into the columns of the building. Whichever your prefer, give us a call today and we can discuss your needs and the size of the proper crane ready building for you.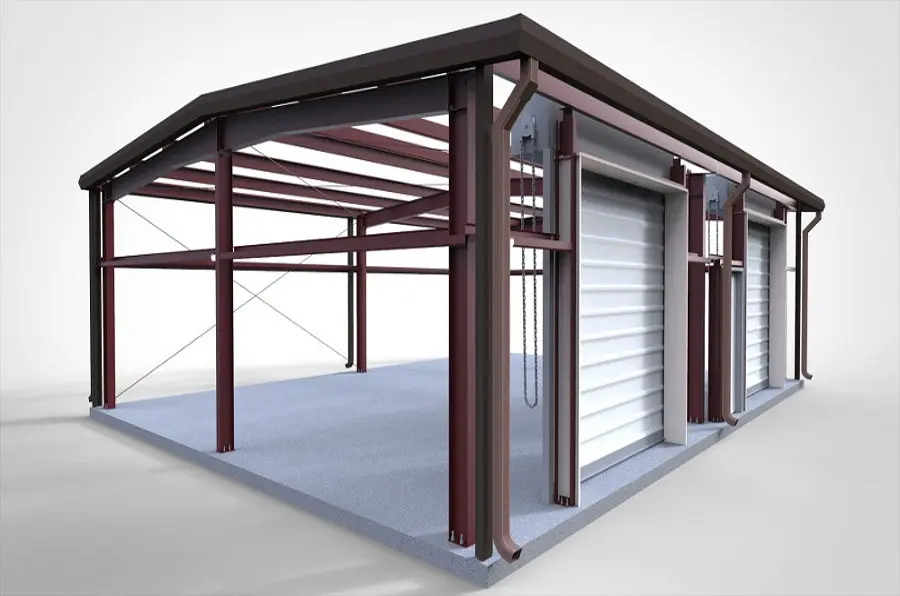 Metal Barns and Metal Shops
Looking for a metal barn or a steel garage? We have you covered. We provide metal building packages that will accommodate your need to smaller steel buildings. It has become well known that you can get the most bang for you buck by purchasing a metal building kit instead of stick building. Our prefabricated metal building kits are clear span and have plenty of room all the way to the rafters.
Does your home, shop, or office need a metal building roof? American Western Steel fabricates our roofing panels for PBR panels as well as standing seam roofing. When it comes to San Antonio metal building contractors, American Western Steel is the only one that provides everything you need for you steel construction needs. It is becoming more and more popular to replace shingle roofing with standing seam metal panels. Give us a call for a free consultation.